Welcome to Albert D. Griswold Middle School

The mission of Griswold Middle School is to provide the best possible educational experience which promotes academic, social, and emotional growth and achievement in an effort to create respectful and responsible members of the school and the community.
Griswold Middle School was originally designed to meet the educational needs of Rocky Hill's sixth, seventh and eighth grade students. A $7.7 million building and renovation project at Griswold was completed in 1996, thereby providing additional classroom space. Presently, approximately 600 students attend Griswold Middle School. The school's curriculum includes an extensive list of academic and extracurricular programs. In 1997, Griswold Middle School was selected as a "Middle School of the Year" by the Connecticut Association of Schools. In 2000, the school was named a National Blue Ribbon School of Excellence. In 2002, it was chosen as a Spotlight School by the New England League of Schools and continues to retain its "Spotlight" status to this day. Additionally, GMS has been honored by the Connecticut Association of Schools for its "Teaming Practices".
Although Griswold Middle School is relatively small in size, its program offerings are not. A rigorous academic program includes courses in English, Social Studies, Mathematics, Science, Foreign Language, Music, Art, Physical Education, Health, Family and Consumer Science, Technology Education, and Media and Developmental Guidance. In addition, the school takes great pride in its offerings of musical electives, which include Band, Jazz Band, Chorus, and Select Chorus. A continuum of services in special education is also available to assist students with special needs.
In recognition of the unique developmental needs of middle school/age youngsters, Griswold Middle School offers a wide variety of extracurricular opportunities to complete the challenging academic program. These activities include, but are not limited to, student council, yearbook, newspaper club, Lego club and drama club. The school also participates in a seasonal interscholastic athletic competition in soccer, basketball, baseball, softball, volleyball, cheerleading, cross-country, and track and field. An extensive intramural program provides opportunities for all students.
Students at Griswold Middle School regularly attain above average scores on the Smarter Balanced each quarter, approximately one/third of the students achieve honor roll recognition. In addition, Griswold Middle School students have won accolades in the Foreign Language National Exams and Poetry Recitation Contests, National Geography Bee, MathCounts, and numerous essay contests. Community service activities also offer students opportunities to give back to their community. The student council participates in a variety of fundraisers and community service programs. The Griswold Middle School community strives to provide the best possible educational experience for the adolescents in Rocky Hill. We recognize that this is a team effort between students, parents, staff and all members of the community.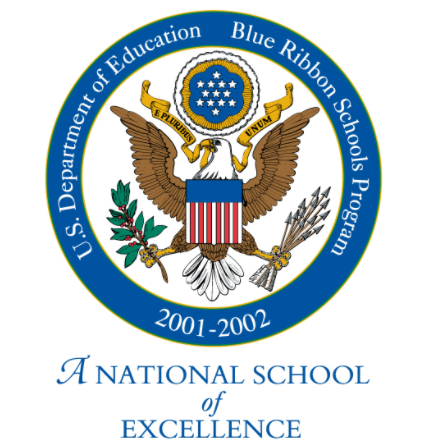 News
Griswold Middle School News
---